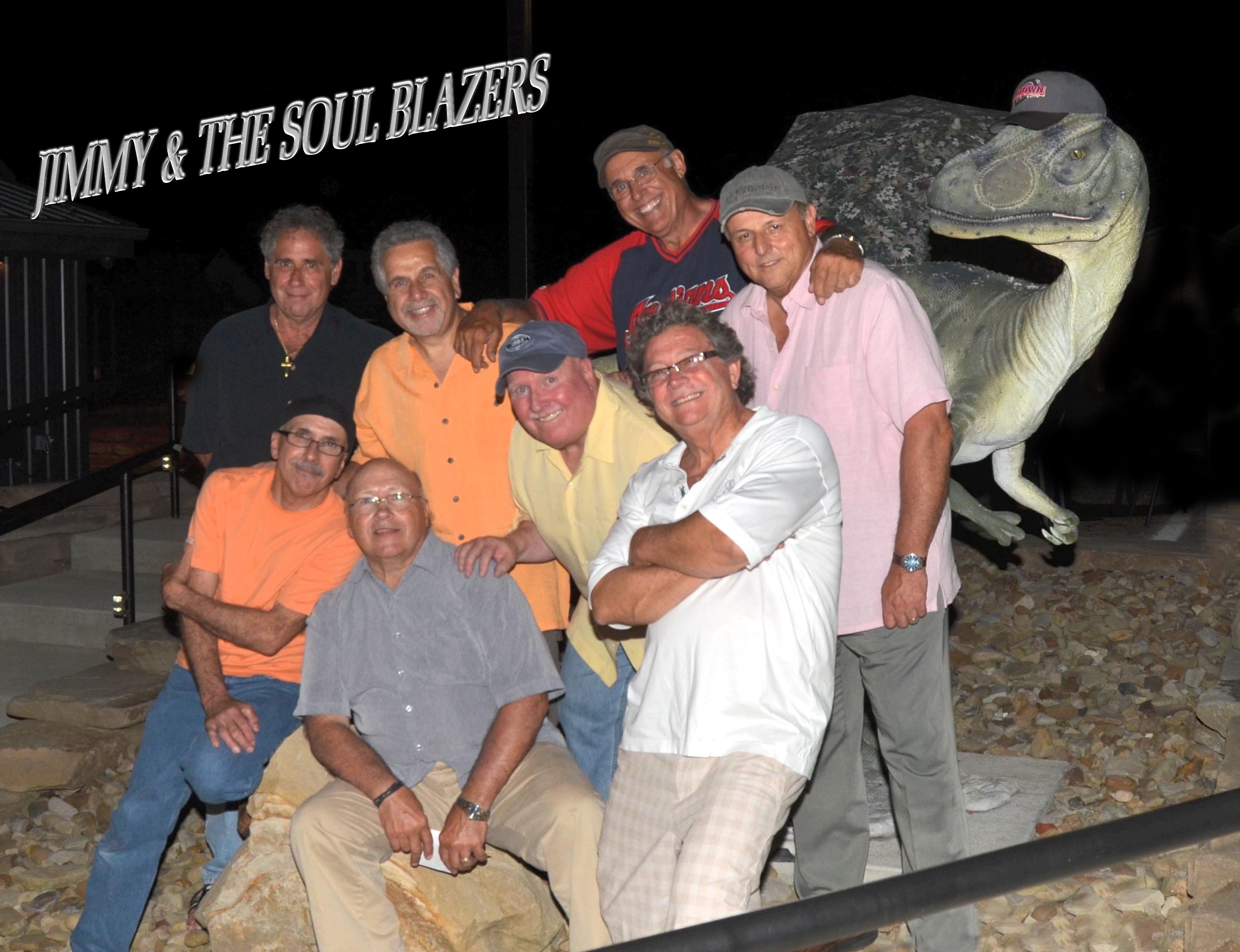 News:
This months schedule
Next 6 months schedule
Interactive schedule
Photo album online
Mailing list.


From the Italian Festival at Stark County Fairgrounds in Canton, Oh

Jimmy & the Soul Blazers have been performing since the "sixties" with such artists as Martha Reeves & the Vandellas, the Ojays, Smokey Robinson & the Miracles, Three Dog Night, Uriah Heap, Gladys Knight & the Pips, Sly & the Family Stone, James Gang, Jr. Walker and the All Stars, Four Tops, Ray Charles, Frankie Valli, Mitch Ryder & the Detroit Wheels and many more.




From 1992 Concert at the Canton Civic Center
The band has had an album and two forty-fives released on Kapp Records, having signed a recording contract with MCA in the "seventies". They have continued to tour and perform in concert and lounge format during the "eighties", especially the "Reunion Concerts". Still, in the "nineties" have maintained original personnel, repertoire and a high energy, professional show of the Motown sound, and more. Now in the new millennium they continue to entertain in venues large & small, along with the Soul Blazer horn section who appear on the upcoming Jimmy & the Soul Blazers CD "It's about time"... Is now available
1. What are you gonna do when I'm gone (William Robinson Jr.)
2. Turn back the hands of time (Jack Daniels, Johnny Moore)
3. I'm so glad I found you (G. Kerr, L. Roberts, V. Kerr)
4. Grazin' in the grass (Philemon Hou, Harry J. Elston)
5. Going out of my head (Cook, Quenton, Leo)
6. Ain't that peculiar (Moore, Robinson, Rogers, Tarplin)
7. Ain't no sun since you've been gone (S. May, N. Whitfield, C. Grant)
8. Come get these memories (Holland, Dozier, Holland)
9. With a little help from my friends (J. Lennon, P McCartney)
10. With this ring (R.Wylle, L. Dixon, T. Hester)
11. Take me in your arms (Holland, Dozier, Holland)
12. Cowboys to girls ( K. Gamble, L. Huff)
13. Baby I'm for real (Gaye, Anna, Gaye, Marvin P.)
14. Playin' with my friends (R. Cray, D. Walker)
For the lastest information on where the band will be playing next look here at the Schedule or if you would like to contact the band or be added to the NEW mailing list.
If you need technical information about the band here is our mic chart.